2003 Fillies

Most of them are for sale




JQH Kings Kitten  AQHA #4356616  Sorrel filly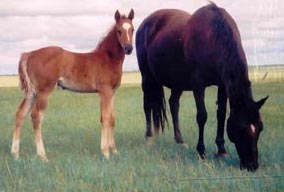 This is a sorrel filly with lots of chrome.  She is very quick & athletic & is a super performance prospect.  She  carries 23% King P234 blood and would make a great broodmare.  Her dam  is  a half sister to a team roping horse that has won several saddles, buckles & money.

Fancy buckskin filly by MF Strips Top Brass & out of Rockin Ninety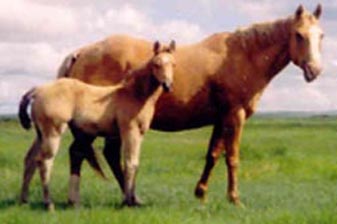 Strips Top Brass is a Poco Bueno - Jesse James bred horse that sires athletic colts with great dispositions.  Rockin Ninety is Windchester & Doc Bar bred.

Not for sale now.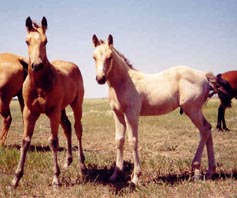 Chieflikas Honor AQHA #4379983  Bay filly

This is a super performance prospect.  She is by Hatcreek Bailey and out of Three Bar  Marie.  Bailey combines Leo  & Chieflika breeding creating a performace pedigree.   Marie is speed bred (39% Three Bars) with Camptown Boy, Miss Louton & Par Three on her papers.. This is a super barrel, pole or rope horse prospect with a disposition that would make a great youth horse.  

Miss Ski Cat Poco

Bay filly by MF Strips Top Brass out of Miss Alabar

Here is a really sweet filly.  She was a July colt  so is a little smaller than our other 2003 horses.  She just loves people  & is very gentle.  Her dam is a sister to saddle & money winning rope horses & has produced horses that are currently being used as rope horses.  This filly will be a real athlete.

2003 brown filly by Forty Two King

out of a granddaughter of Leo Maudie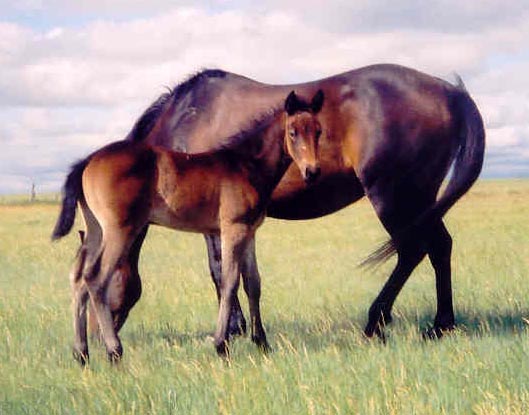 We are keeping this brown filly out of Miss Leo Shanty (aka, Penny).  Penny is a grandaughter of Leo Maudie AAA Supreme Champion & a granddaughter of Chieflika ROM.   Penny was used as a 4-H horse & high school rodeo barrel horse .  Penny is bred the same way for 2005.

Not for sale.


Miss Ski Cat Poco

on the right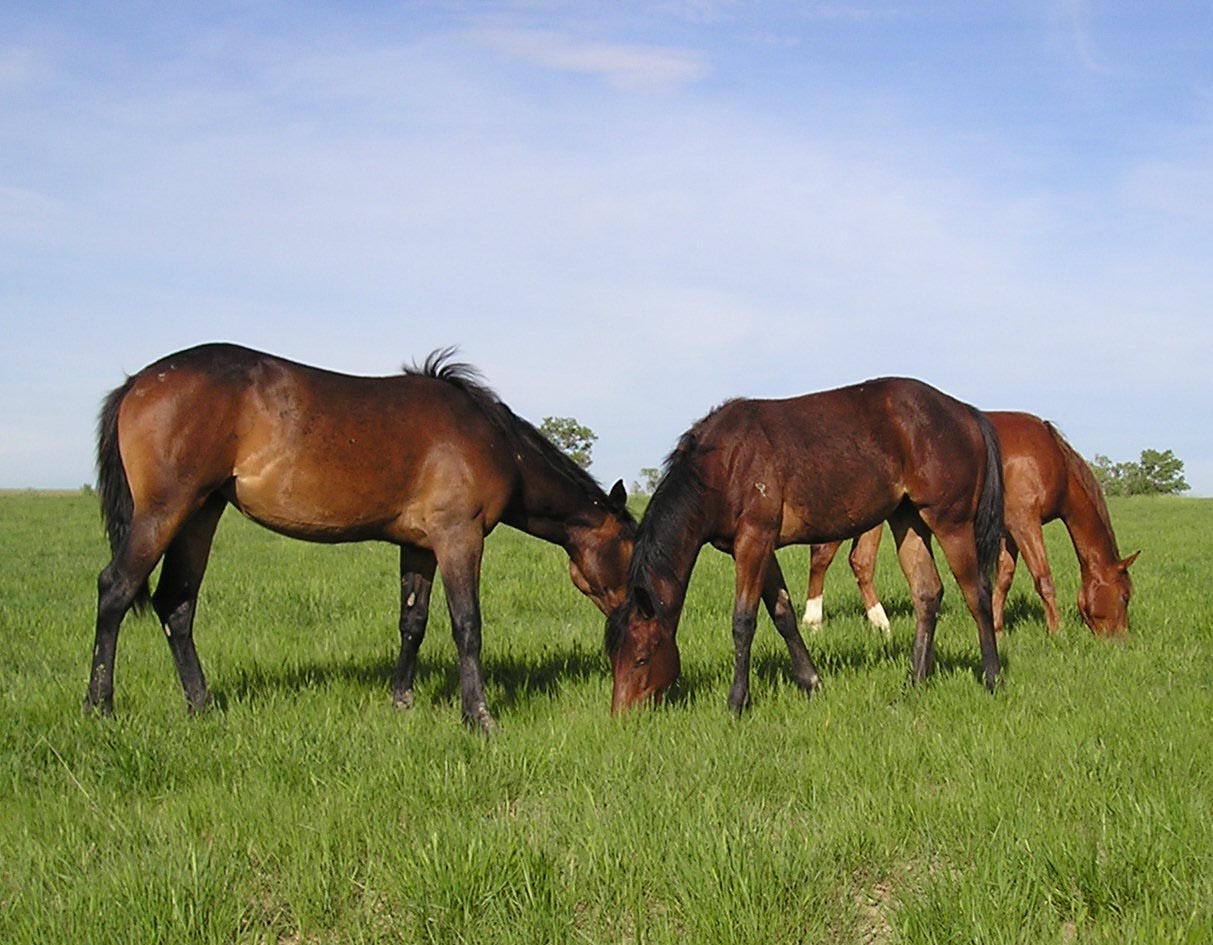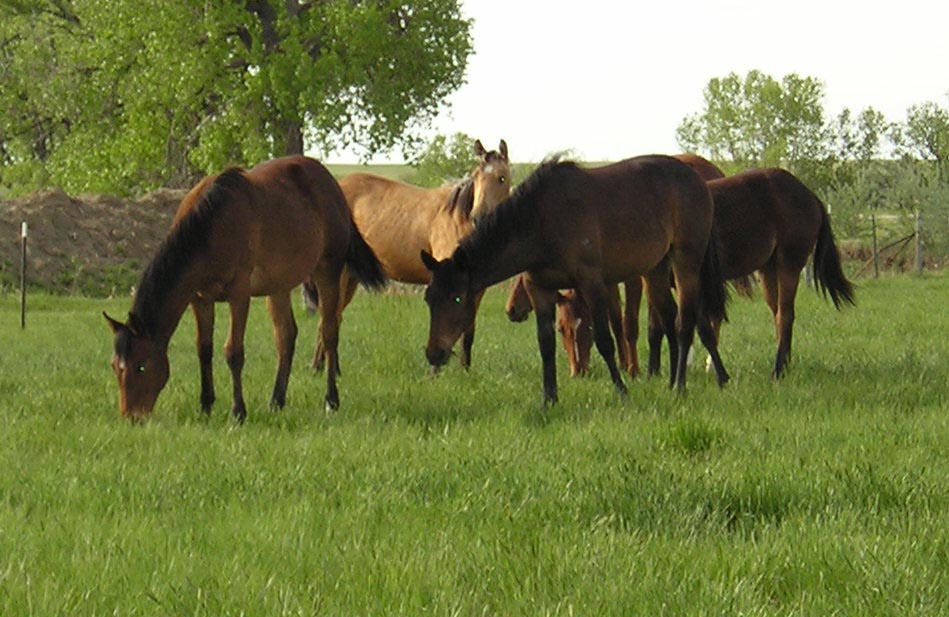 Chieflikas Honor

June 2004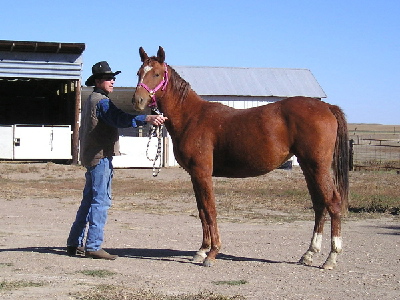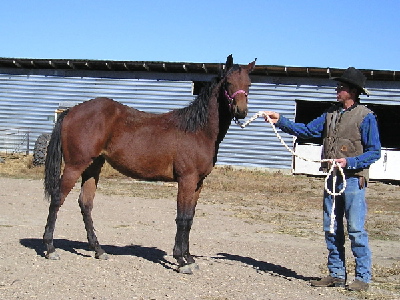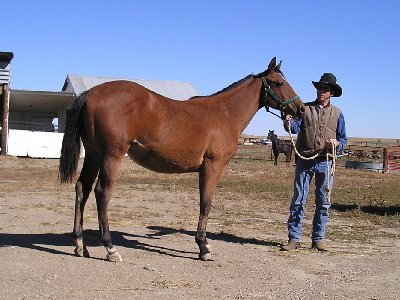 Windy will be ridden before being added to our broodmare band.  She is an extremely sweet & gentle filly who absolutely loves people.