FOUNDATION QUARTER HORSES

Thanks to people from 18 states and Mexico our horses have found new homes &  happy owners.


Updated 8/19/2014
USTR Finals Oklahoma City

.

 Mischief Chocolate

    1993 black mare

   a daughter of Miss Centava Chief by Chieflika

    ridden by  

Tricia Smeenk 

and 

Jenna Smeenk 

Miss Rodeo Florida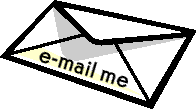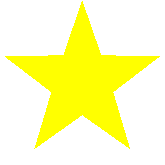 Coureur Chief 

   1987 gray gelding          

Winner of saddles, buckles & money.  

Bob & Lorie Johnston

18323 Riley Road

Newell, SD 57760

(605)456-2977

jonstnqh@sdplains.com

 Hoddy Turk

1997 bay gelding

Winner of many saddles, buckles and money in calf roping, team roping and hazing in high school,  SDRA & NRCA rodeos.


Bart 

Full brother to Miss Alabar

Troy roping on Bart 

National HS  Finals Rodeo 2006

Alamitos Bar & 

Chieflika bred gelding

Miller San Stetson

2000 Grullo Stallion

Owned by 

Miller Quarter Horses




Sonitas Honor

    2003 bay mare by Hatcreek Bailey

    ridden by Jay T Rockwell

as

Wild Bill in Deadwood Saloon #10

 portrayal of the killing of Wild Bill Hickock

Black Hills Stock Show Ranch Rodeo Finals Teams:

Rabo AgriFinance (Team #301)***: Chip Heidler, Captain, Faith, SD; OJ Heidler, Opal, SD; Tye Hale, White Owl, SD; and Brett Wilcox, Red Owl, SD.

White Performance Horses (Team #302)***: Hardy White, Captain, Oral, SD; Clint Huffy, Rapid City, SD; Coy Thompson, Whitewood, SD; and Clay Crago, Belle Fourche, SD.

Horseshoe Bar All Starts, Interior, SD (Team #303)***: Luke Newsam, Murdo, SD; Joe Wilson, Scenic, SD; Jessie Wilson, Scenic, SD; and Ottis Goodman, Edgemont, SD.

Top 3  teams reprinted from Tri State Livestock News February 2010.  Brett used Hoddy for the ranch rodeo

            2011 – 2012 North Dakota Cinch Team

                                Boys Team                                                   Girls Team

Bareback           Weston Hartman



Barrels             Lexus Kelsch 
Bull Riding         Camren DeCoteau


    Breakaway     Ashley Bateman * 
Cow Cutting      Chase Lako




Cow Cutting  Sam Jorgenson 
Saddle Bronc    Taylor Buchholz



Goat Tying     Teddi Schwagler 
Steer Wrestling  Cameron Morman


    Pole Bending Skye Schaper 
Team Roping     Cotey Hanson   

Team Roping    Tate Harris




 Academic           Saige Feilmeier 
Team Roping     Logan Schaper                        Elite Team         Saige Feilmeier 

Tie Down Roping Keaton Schaffer  


 Queen Contest Saige Feilmeier 
Logan on Jon 

NDHSRA 

Logan made the short go in calf roping at the 2011 NDHSRA finals.

Skye on Jon

NDHSRA 

Skye won the average at the NDHSRA finals in 2011 and was the second place on the national team.

Tyrel Gewecke 

   King is a bay gelding used for heading in amateur rodeos and jackpots.  His dam is a grand-daughter of Alamitos Bar  and his sire is Forty Two King. 

Kaitlynn 

and her 2 4H fillies 

   The bay filly is Moonshine, a Forty Two King filly out of Ms Double 

Chieflika and the grey filly is by Hatcreek Bailey out of AlaMaude.  

Melissa roping on Bart 

SDRA rodeo 2011

Ali on Bo

2000 chestnut gelding by Forty Two King and out of Coureur Kitten

This black team of quarter horses are by Miller San Stetson, a grullo son of Hatcreek Bailey

Owned by 

Miller Quarter Horses

Eric Gewecke 

   Harley is a gray gelding used for calf roping in college rodeo.  His dam  is a grand-daughter of Chieflika by a full brother to Miss Centava Chief. 

The 5 year old filly is Tuff Sugar Bailey by Hatcreek Bailey.  

Melissa and Hoddy Labor Day 2013

Stacy 

2004 chestnut gelding (Duke) by Forty Two King and out of Coureur Kitten

Ali won the cow pony race on him at the Camplex in 2013

Stacy Team roping on Twister,

 1993 Leo Shanty bred gelding

Skye on Bailey

Skye compete on Bailey in goat tying her 1st year of college when Bailey was a 3 year old.  They made the short go in every rodeo except one.